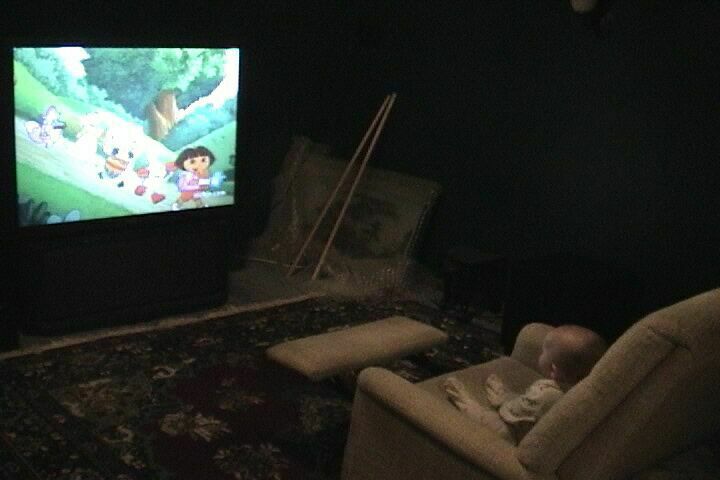 Sorry, the pics aren't too good (It's too dark now). Here is my daughter watching TV, oblivious to her good fortune of having an HT. I never had an HT when I was a kid, and I hiked to school through 3 feet of snow....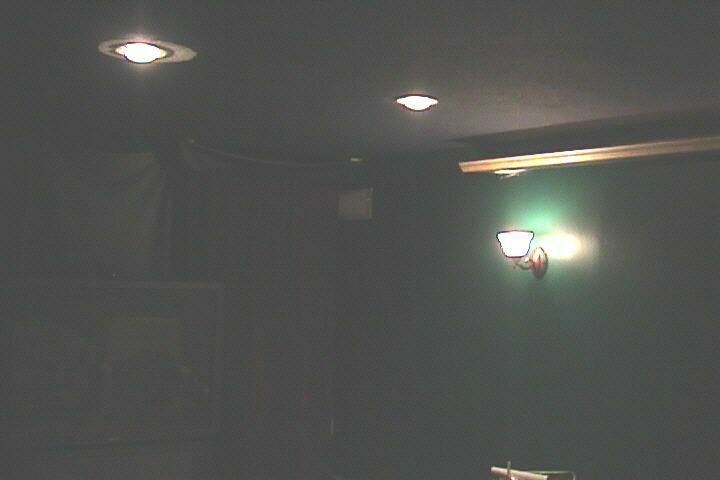 I got a couple more tasks completed. The offcenter light is now replaced by two recessed lights, what a major difference! and curtains for the front installed.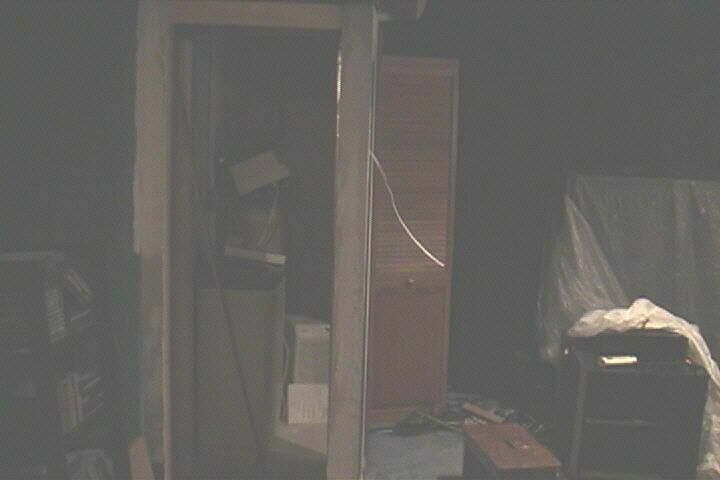 Next major project started - building a recessed equipment cabinet. My method here is extending the existing closet further into the room and blending it in.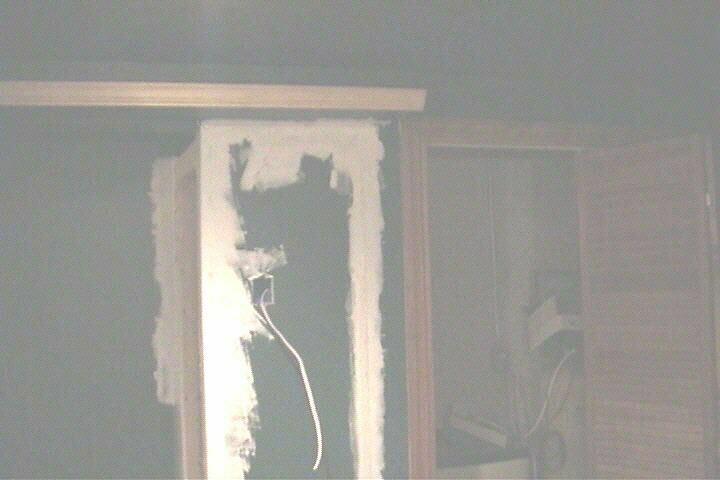 Blending into the wall. Great, more drywall sanding. Also a new wall sconce light outlet is added here.