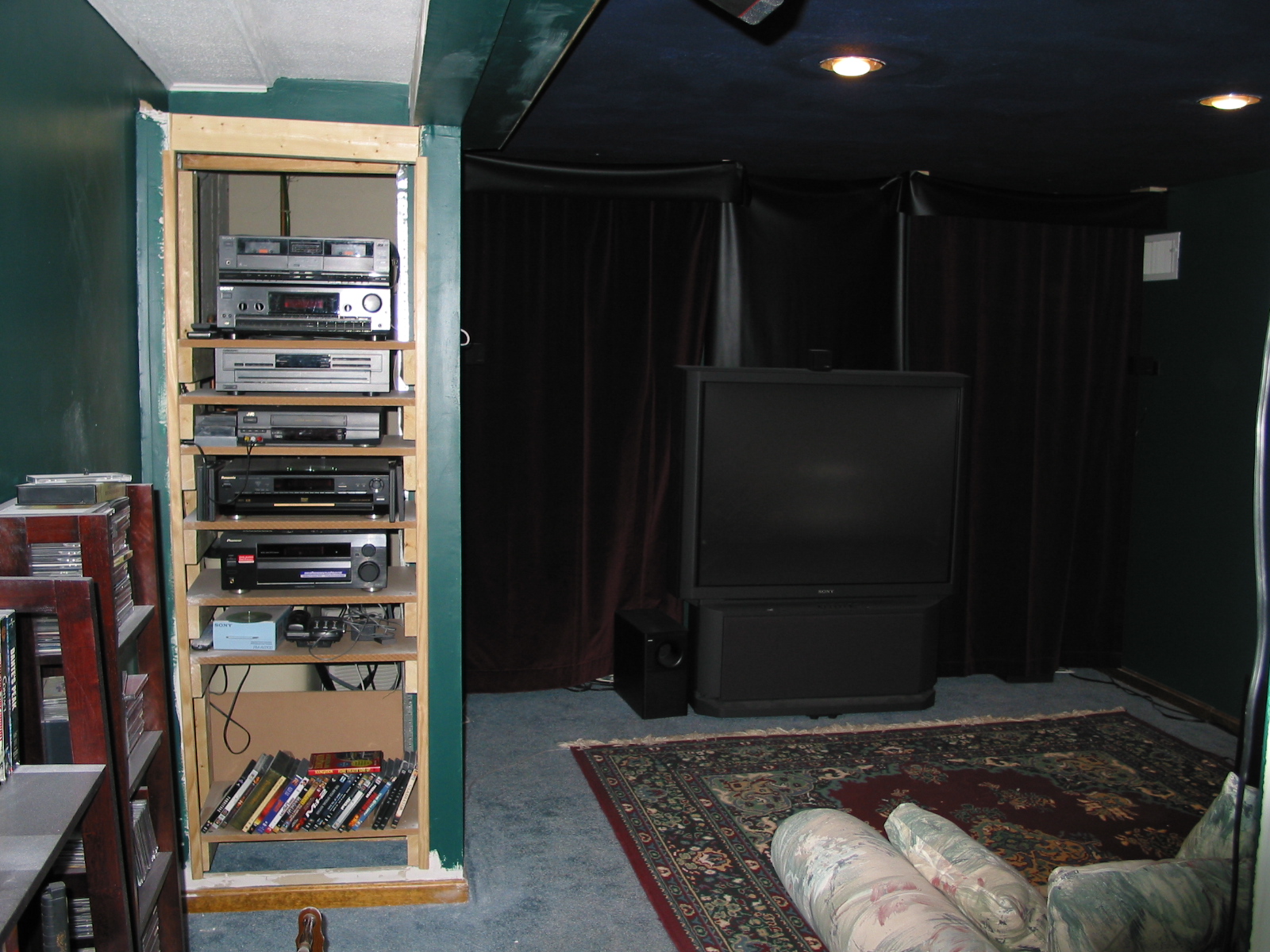 Ok, I've made lots of changes and gotten a better camera. Here is a view from the entrance of the new DIY built in equipment rack.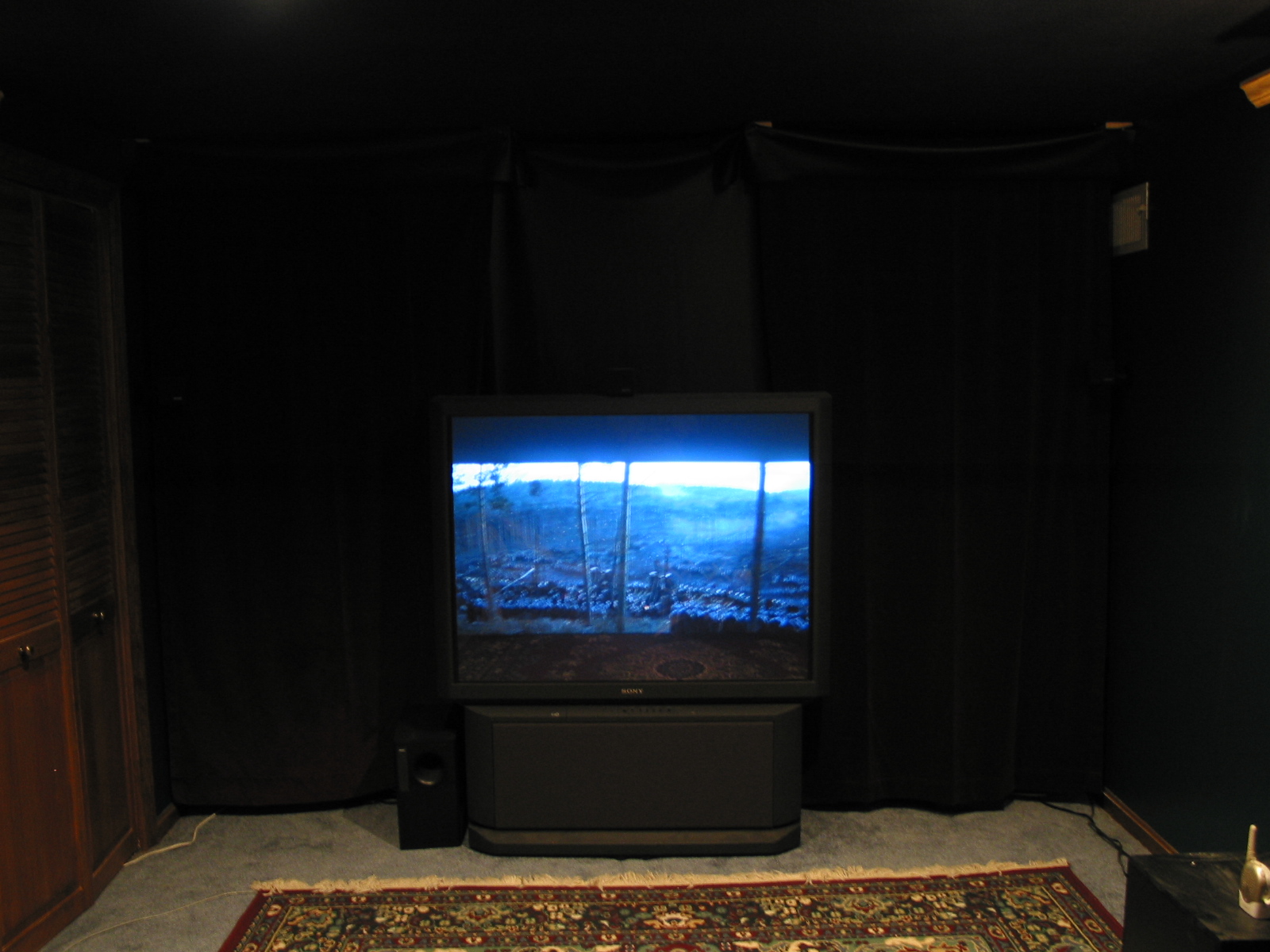 Here is a view of the screen with the new red velvet curtains for the screen wall faded into the background.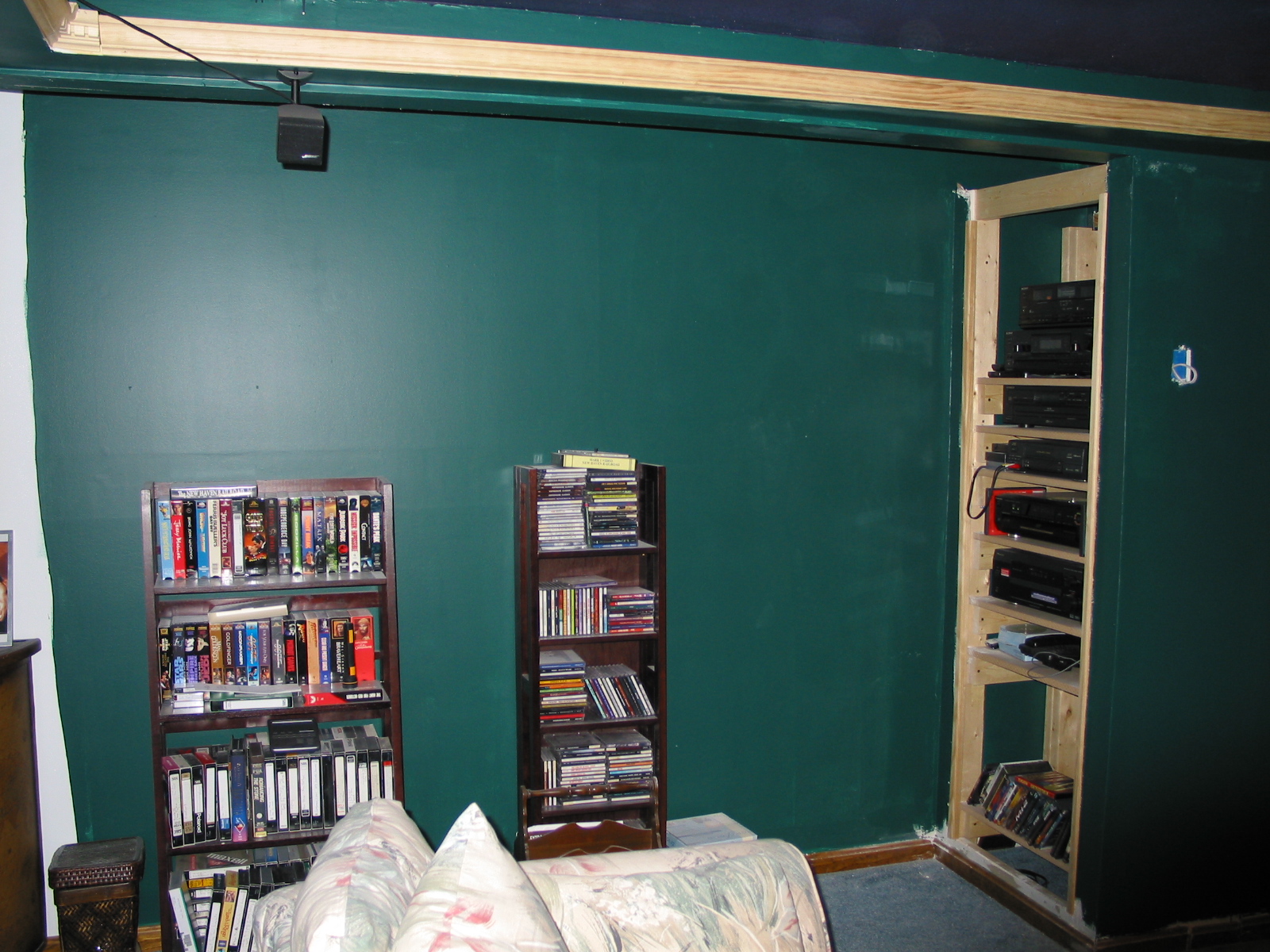 Here is a side view of the built in rack and how I blended it into the existing wall. What an amazing difference from the TV cart I had previously. It looks much more seamless, thanks to many ideas from the avsforum!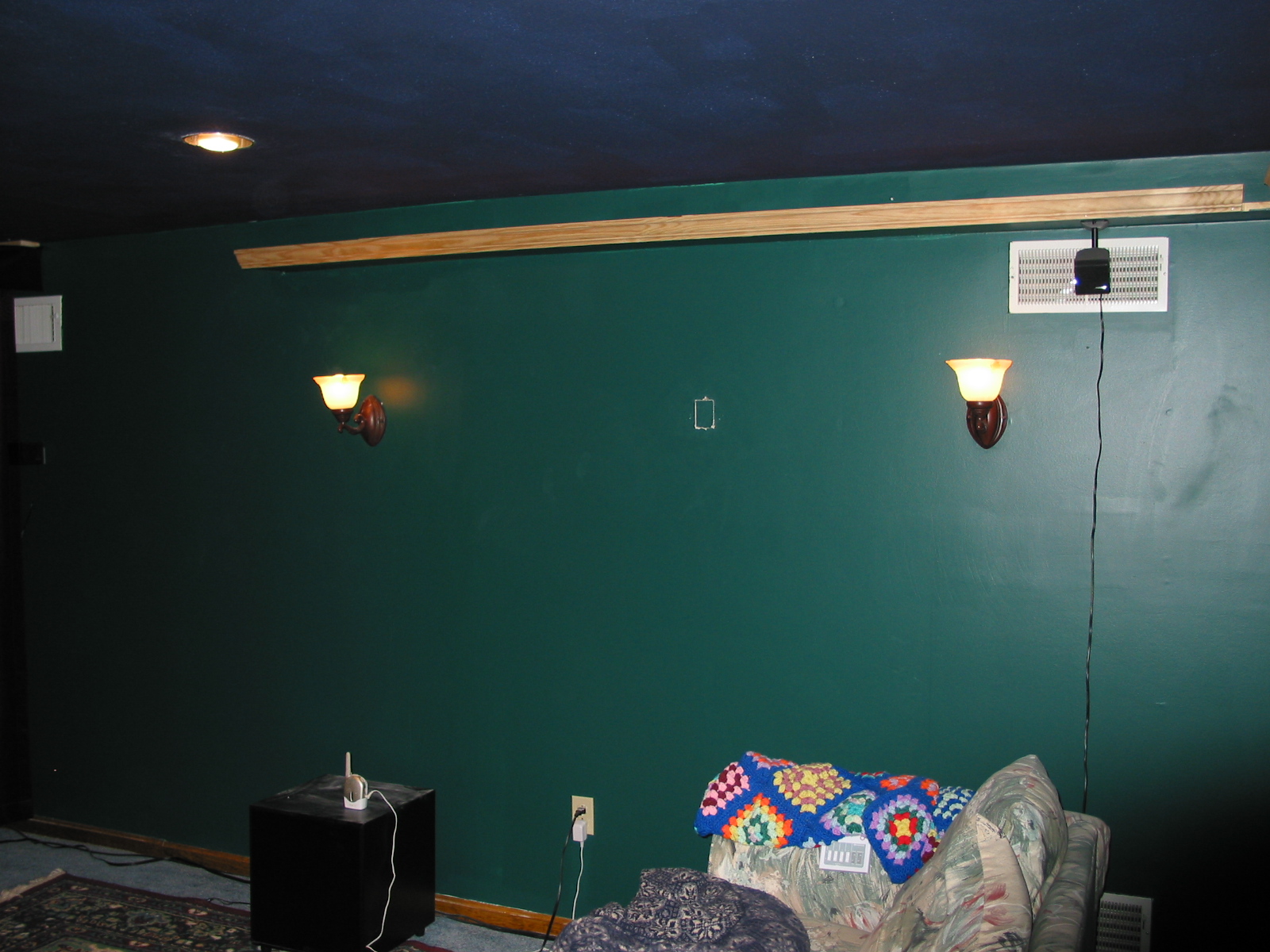 No real changes on this side of the theater, still need to fix my hole in the wall!