While the layout is under design consideration by the city planners, I thought you might enjoy seeing the types of cars that my citizens will use to get around.
For those of you that share the same brain waves as me, you may notice that most cars mentioned here are mention in a Clive Cussler book, whose main character Dirk Pitt always ends up in a chase scene in a classic car.
Otherwise, these are cars that should fit into my 1920s New York city and 1950s Boston nicely.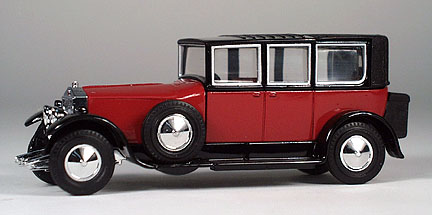 Ah, the 1926 Rolls Royce Phantom, perfect for those of generous means to get around.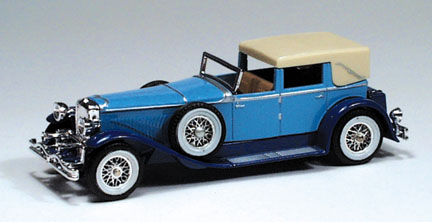 A Duesenberg Model J towncar, 1930 model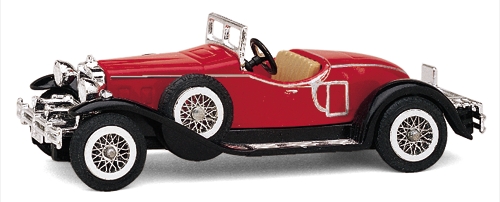 A 1931 Stutz Bearcat for the young at heart, in the 30s that is.

A 1948 Hispano Suiza, will fit into the Boston scene.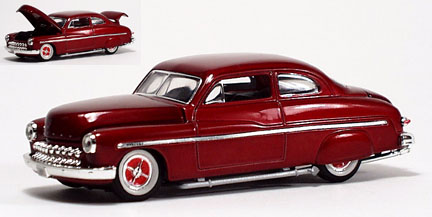 This car will be manufactured at my GM plant. I couldn't find the 50's Pontiacs that were manufactured at my prototype, but it seems the 49 Merc is well represented as diecast as well as on MTH car carriers.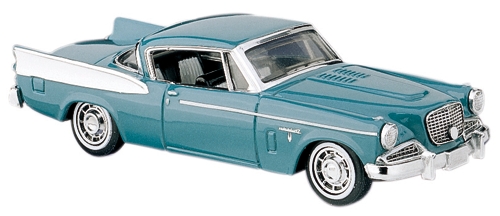 A 57 Studebaker Goldenhawk, a little late for the Boston scene, but too beautiful a car to pass up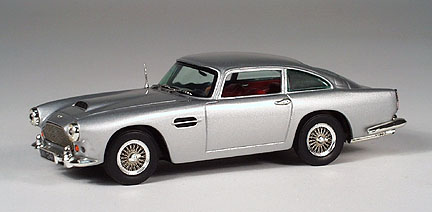 A beautiful '61 Aston Martin, snuck in due to my love of James Bond movies.
I hope you all enjoy the new website, and please email comments to empirebuilderdave@hotmail.com!